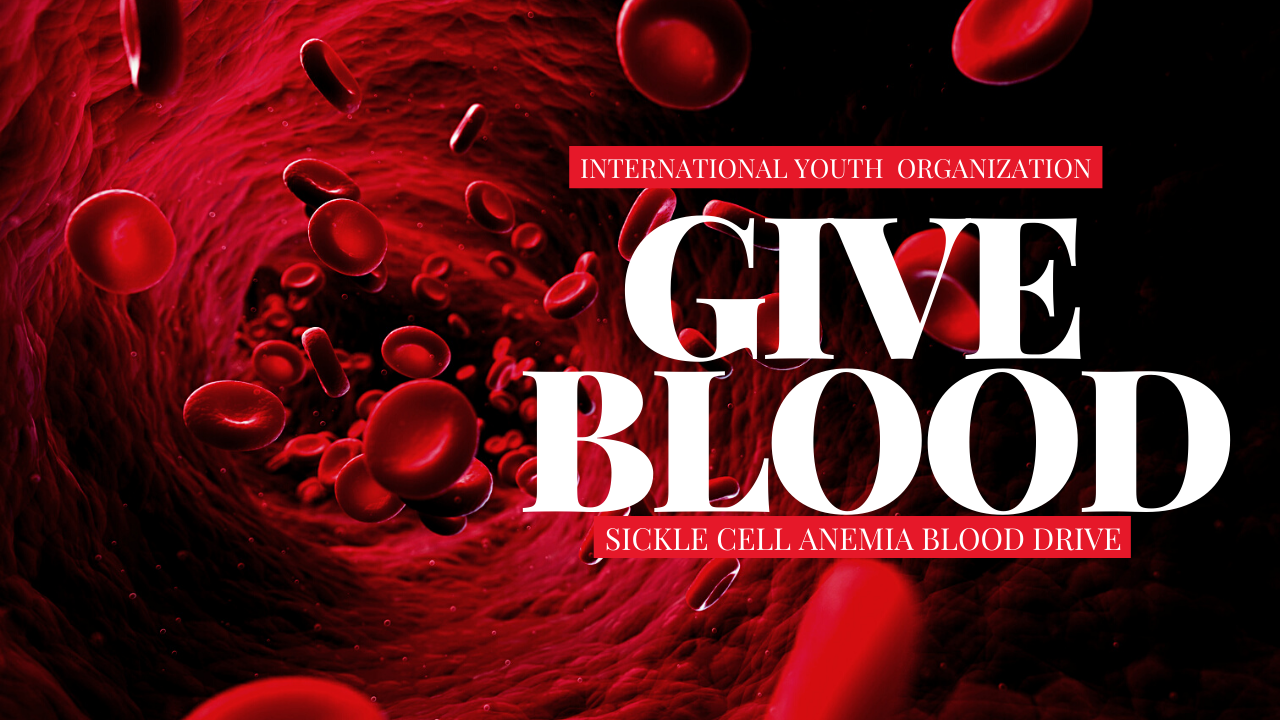 The International Youth Organization will be collaborating with American Red Cross for the Sickle Cell Anemia Blood Drive to promote awareness about this disease. Come out and support and give blood to save someone in our community.
As per the American Red Cross website;"
"About 100,000 people in the United States have sickle cell disease. Most are of African descent. The disease causes red blood cells to harden and form a C-shape (like a sickle). When hardened, the cells can get caught in blood vessels and cause serious complications for patients. These complications can include severe pain, respiratory conditions, organ failure, and even stroke.
There is no widely used cure for sickle cell disease. However, the Red Cross supports one of the most critical sickle cell treatments of all – blood transfusions. For many patients, a close blood type match is essential and is found in donors of the same race or similar ethnicity."