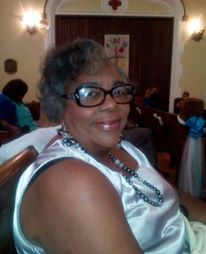 The Corps Network's Corps Legacy Achievement Award recognizes leaders with approximately 20 or more years of contribution to the Corps movement, who have served in a senior leadership position (CEO, Executive Director, Board Member, Vice President) for a Corps or multiple corps, and who have made a significant contribution to the movement (e.g. founded a Corps, brought a Corps to scale, served for approximately 15+ years as Executive Director/CEO of a Corps, served a key role as a national board member, made a significant national contribution through developing a nationwide project, etc.)

 Congressman Donald Payne Jr. presents Carolyn Wallace with the 2017 Corps Network Legacy  Achievement Award
Congressman Donald Payne, Jr. presents Carolyn Wallace with the Corps Network's 'Legacy Achievement Award' in Washington DC on February 15th, 2017.
 Senator Cory Booker gives accolades to Carolyn Wallace for being a legend in the Newark Community
NJ Senator Cory Booker gives high praise and accolades to Carolyn Wallace for all her efforts and lifetime of work in Newark, New Jersey.
"I love Carolyn Wallace with all of my heart; she's been an inspiration to me," said Michael Muckle, Director of New Jersey Youth Corps of Phillipsburg. It's fair to say there are probably thousands of people who feel the same way about Carolyn Thompson-Wallace as Mr. Muckle. Mrs.