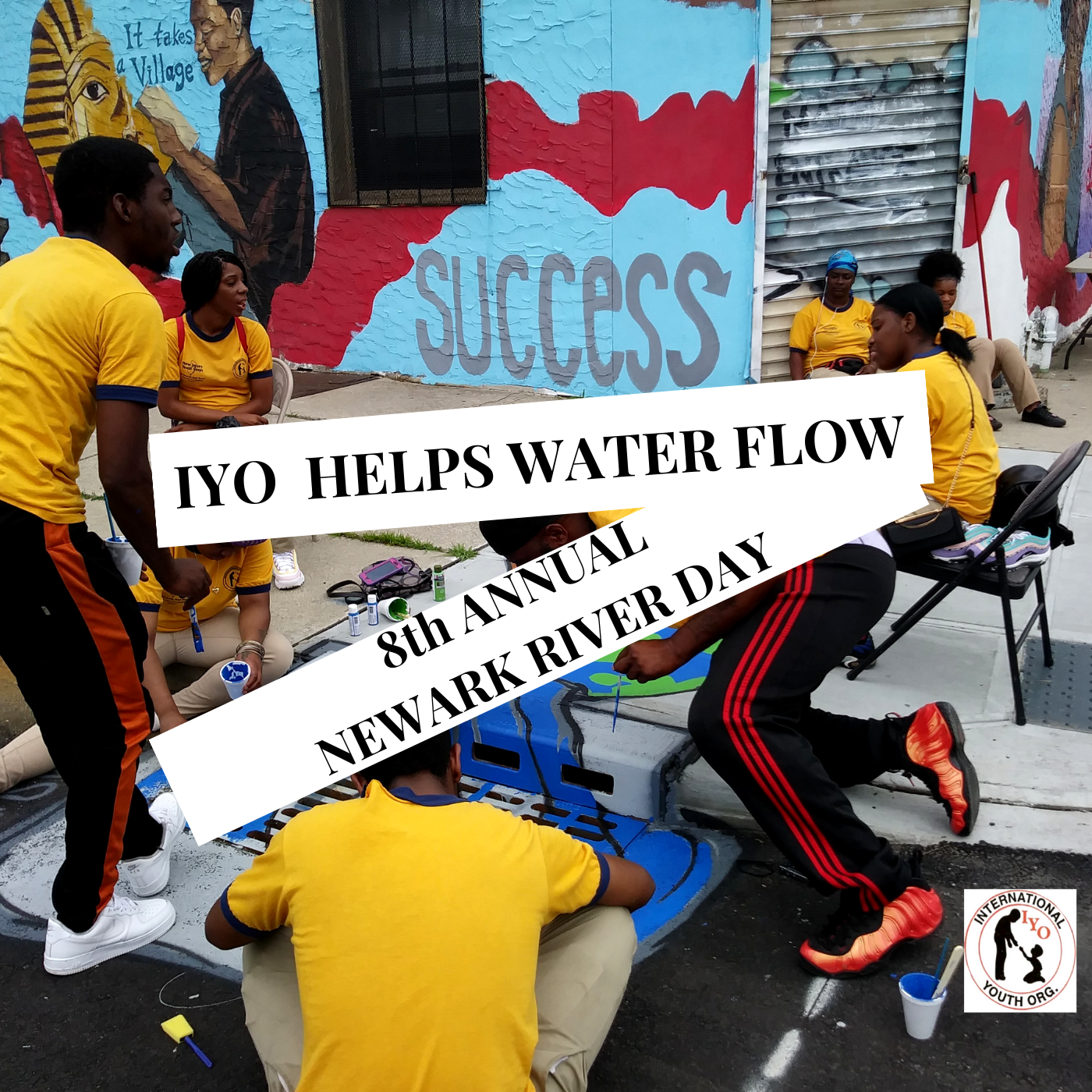 Attention IYO Family!
Hope all is well! As the final step of our catch basin mural campaign, we will be displaying our catch basin murals this Saturday, June 15, 2019 at Riverfront Park at Newark's 8th Annual River Day and we hope you can join us! the event starts at 12 pm.
"IYO Helps Water Flow", and Suliman Onque is the artist who created the designs.